START THIS NEW YEAR FRESH

Just a few organic quality jeans with the perfect fit, a denim overshirt made from 99% recycled materials, a timeless turtleneck that doesn't itch, a nice relaxed hoodie and the ultimate basic tee. We've carefully built our collection to give you everything you need for a fresh start of the year. Let's make 2021 an even more sustainable one and buy less, take care and make things last. We introduce to you our best tips to create a truly sustainable wardrobe.    
How to build a truly sustainable wardrobe:
1. Buy products with an ethical and sustainable production process
A sustainable wardrobe starts with buying products that are made with respect for people, animals and the planet. Since the beginning in 2000 we've been using sustainable materials in all of our products, such as post-consumer recycled denim, hemp and Tencel. We're constantly working on lowering our water and energy footprint throughout our entire production process. We're also committed to creating a supply chain that is fair for everyone, by working closely with our dear suppliers and through several organisations, such as a Fair Wear membership.
This season, we've launched our most sustainable collection to date, including bestsellers Nora and Jim in the 100% recycled Heritage Blue wash. Nora is also available in the sustainable Undyed wash, which carries the light color of undyed cotton. Last but not least we've also introduced two overshirts, Andrew and Marley, made from 99% recycled materials. Next season we'll introduce new sustainable styles, such as tees partly made from hemp. Stay tuned come spring!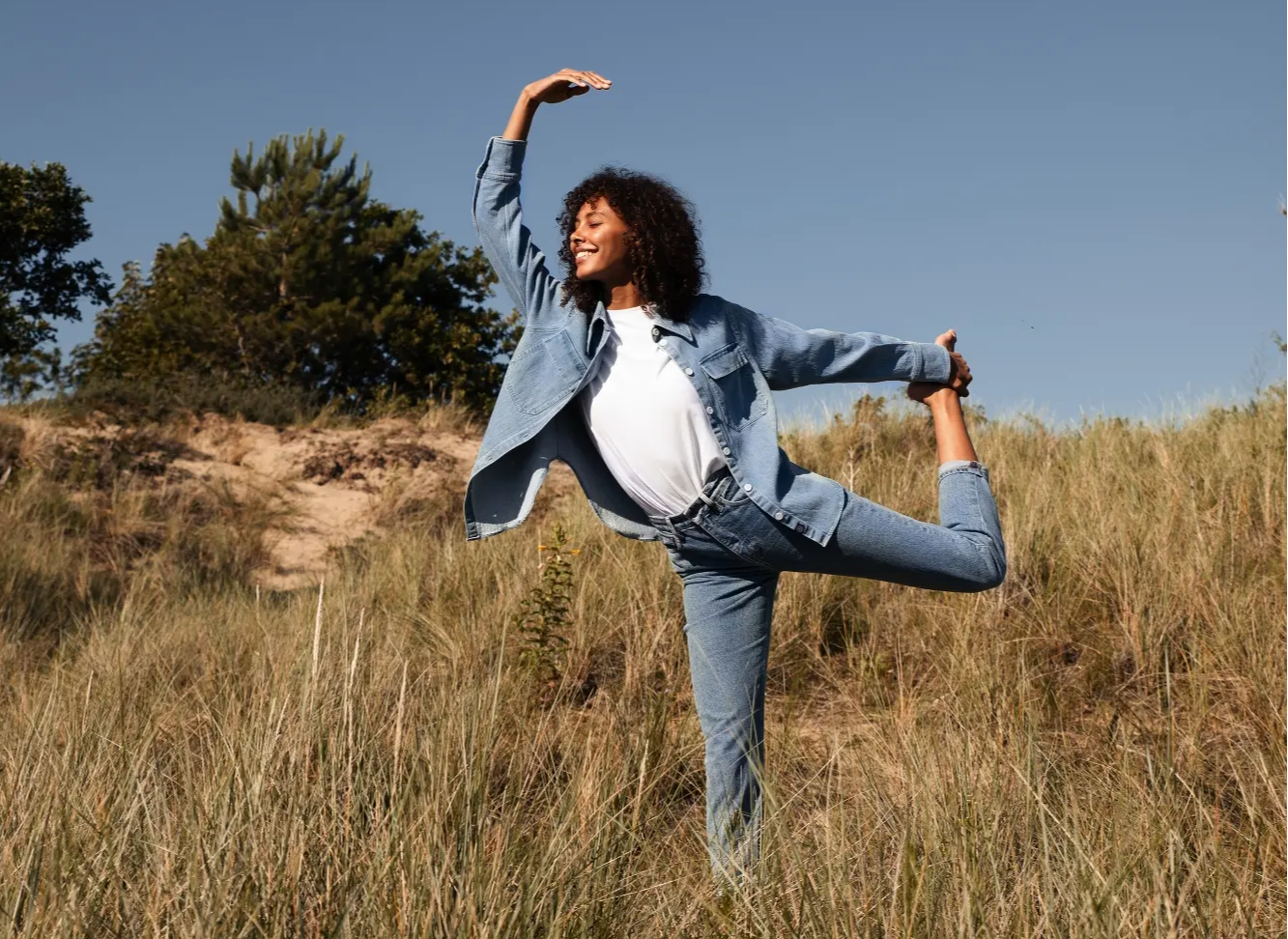 2. Choose for timeless key items that you'll love and wear for years
Our collection focuses on high quality key pieces that go with everything and that you will love to wear for years. We've been busy extending our collection in the past few years, so you can now style yourself in a complete Kuyichi outfit. Our core business will always be denim (and since we've been making jeans for 20 years, we can say that we're quite good at it :)), but we're also pretty excited about our turtleneck, blouses, hoodies, denim jackets and the perfect basic t-shirt. We design our garments to be as timeless as possible and we don't do seasonal collections and sale. Products remain in the collection for years, so you can be sure that you can buy your favourite again.
3. Take good care of your jeans with our very best tips and tricks
You can buy as sustainably produced jeans as possible; if you don't take good care of it, it's still not a truly sustainable piece. Are you curious about the best way to wash, dry and store your denim? Would you love to know which products are best to keep your jeans looking good for a long time without harming the environment? You can read all of our best tips and tricks in this blog.
4. Buy less, choose well. Never over-consume.
We might be a brand whose business model is based on selling jeans, but this doesn't mean that we want you to buy as much as possible. We honestly prefer you to only buy a few garments that you really love, rather than over-consuming to create a bulging wardrobe that you barely wear. Always ask yourself: "do I need it?" before you buy. We are here to make the fashion industry a better place, this will always be our mission. Over-consuming will never be a part of that. Buy less, choose well, make it last.