MEET THE PEOPLE WHO MAKE YOUR CLOTHES

We all love to wear our favourite garments. To feel good and look good. But do you ever think about the process that goes behind your favourite pair of jeans, or that shirt that you own. We could assume that the production process that takes place behind our clothing is often taken for granted. Because it is not visible you easily forget that behind every garment, there is a long and labor-intensive process. And the people who actually make your clothes are not just workers, they are people. They have names, hobbies, and other interests just like the rest of us and they deserve to be appreciated and treated with respect.
During Fashion Revolution Week we take a moment to appreciate the people who produce our clothes. This initiative started after the collapse of the Rana Plaza building in Bangladesh on 24th of April 2013, where 1138 people have lost their lives, and more than 2500 people have gotten injured. To this day, the human rights of garment workers are being disregarded every single day by large. Therefore, Fashion Revolution has started the 'Who Made My Clothes?' movement, to amplify the voices of those who are being exploited in the fashion supply chain and demand transparency.  
At Kuyichi, we want to make the production process behind our clothing more visible to you. Not only to highlight the importance of sustainability and to show off our amazing partners. Also to understand that there are humans just like you and me who are making the clothes we wear. Transparency is one of the first steps in changing our fashion industry. The 'Who Made My Clothes?' movement takes action to create visibility for our garment workers and facilitate ways to connect with them. As we believe this movement is very important, we would like to introduce you to our partners, who work hard to create that one pair of 'Nora Jeans' in your closet, or the 'Nico shirt' that you love!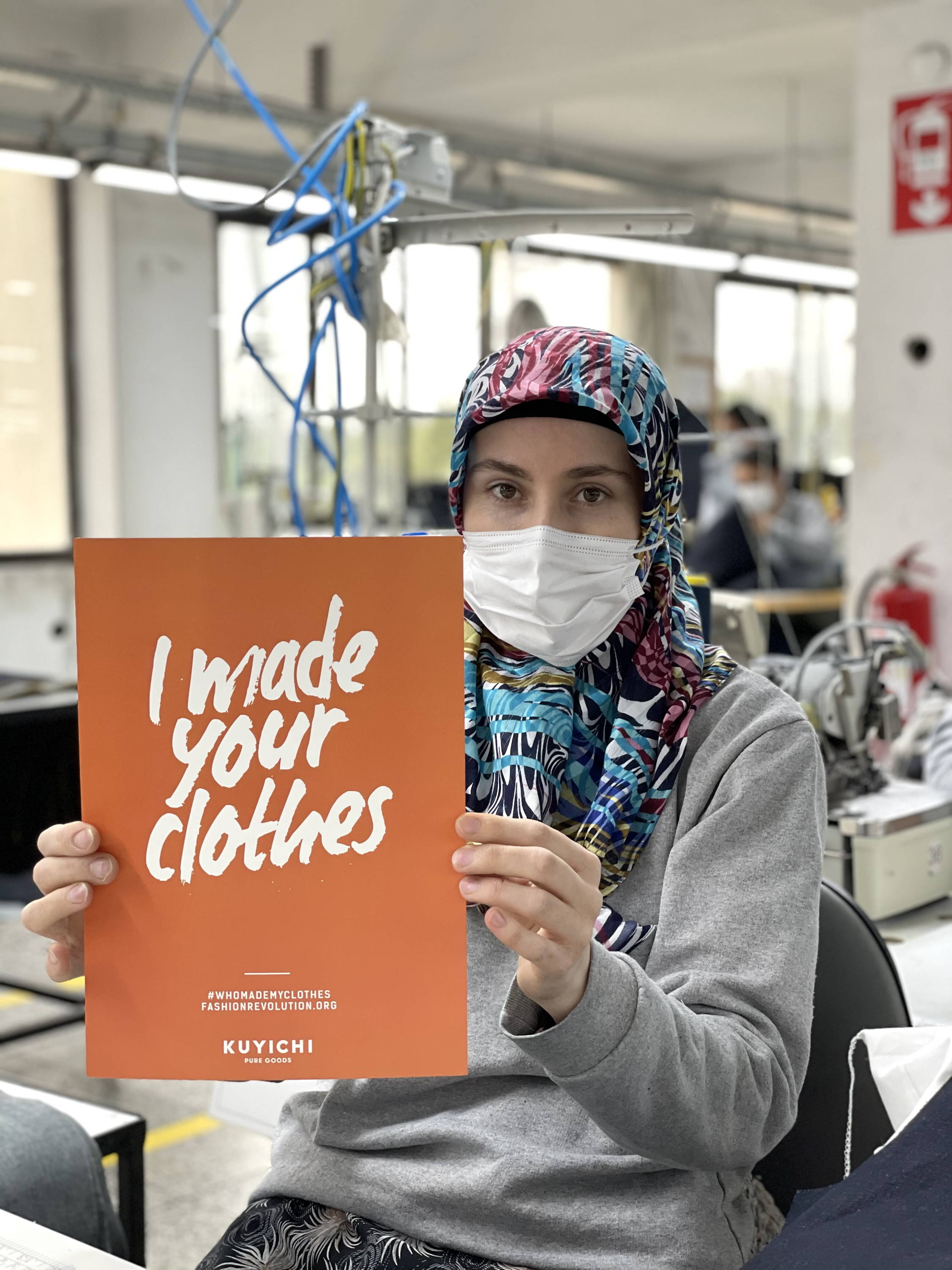 SARP jeans
Meet Ayşe Gümüşay and Harun Çiftçi! They might be responsible for your favourite pair of Kuyichi Jeans. Both Ayşe and Harun work at our partner SARP jeans, located in Izmir, Turkey and our partner since 2018. SARP has been a denim manufacturer for over 35 years and is committed to producing sustainable clothing and jeans in particular. Ayşe has worked as a stitching operator for the company since 2016. In her free time, she enjoys playing with her kids. Harun loves listening to Turkish music and is responsible for the ironing of the clothing.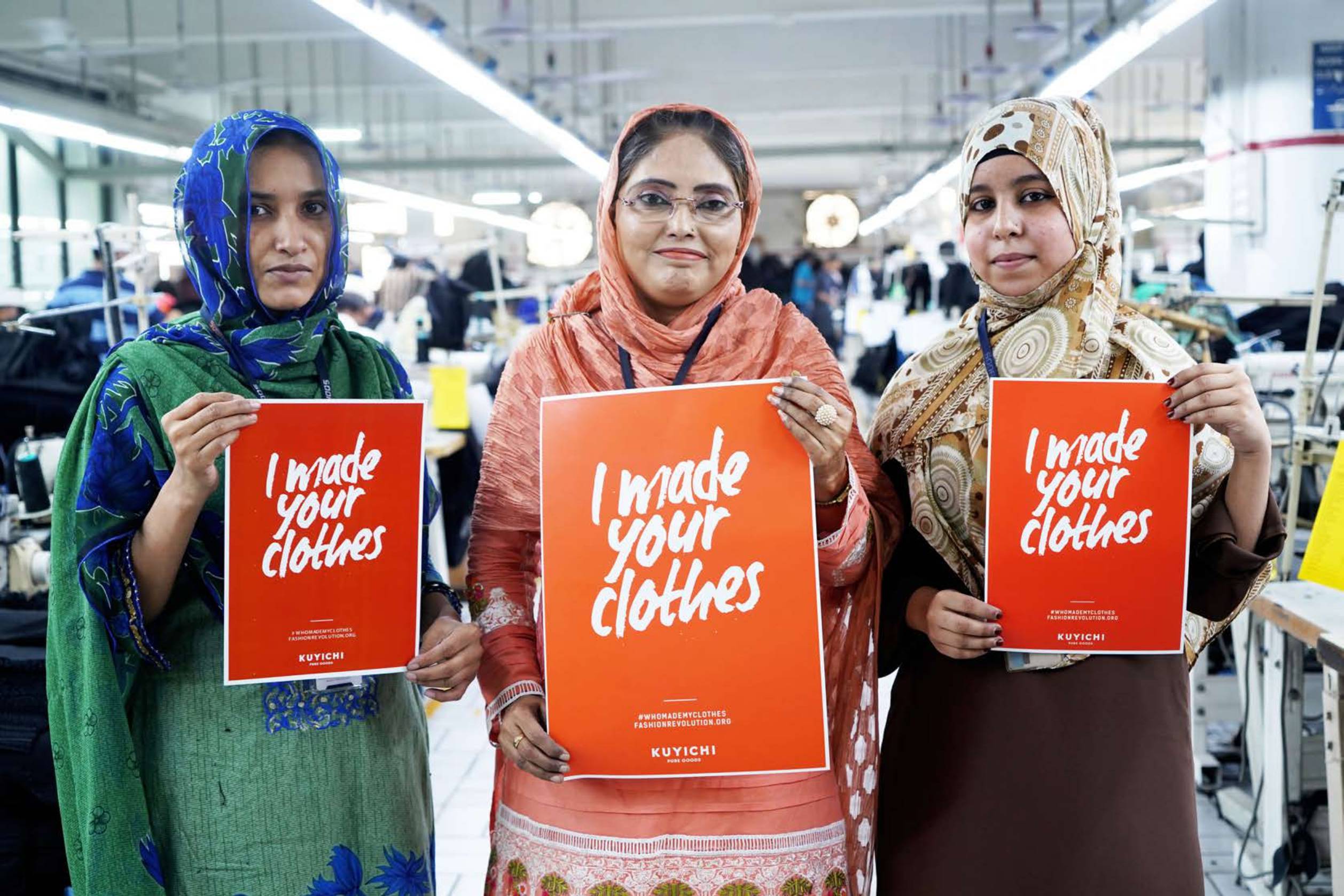 SOORTY Enterprises
Another denim partner that we work with for 5 years already is SOORTY Enterprises in Karachi, Pakistan. They're truly committed to producing sustainable denim pieces and have been doing this as one of the leading companies that strive for sustainability and innovation since 1983. Their goal is to minimise their waste, water, and energy footprints during the entire manufacturing process. SOORTY has a total of 4100 employees, they're a big vertical supplier that produces jeans from cotton to garment. They even extend their social responsibility beyond their workers to their community. Meet Humaira, Ghazal and Sakani, 3 employees of Soorty. They work in the quality control of Soorty. Humaira has been working for Soorty for 15 years and enjoys to embroider in her free time. Ghazal is also a beautician and works for 18 years now at Soorty. Sakani has just started working for Soorty for 1 year now and likes cooking. In the quality control they make sure that every jeans is checked on mistakes that might have been made.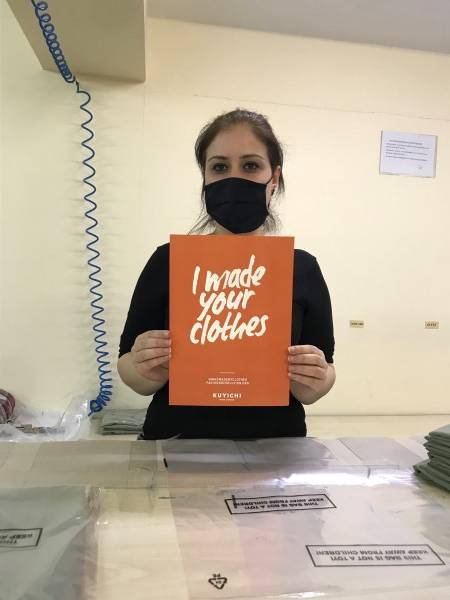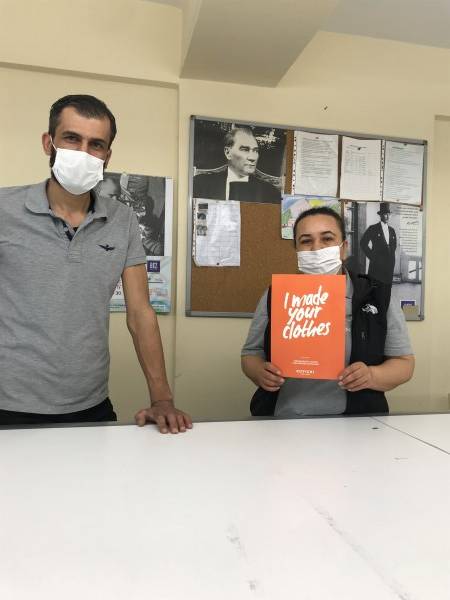 Merger Shirts
Merger is a small and young company located in Izmir, Turkey. It was founded in 2007 and has a total of 24 employees. Merger's team specializes in our beautiful and diverse range of shirts, from oxford fits to wide and flowy fits. On the left, you can see the production manager of this innovative team, Beşir Gümüş. Next to him are Gökhan Cengil and Necla Çelebi who are part of the cutting operations team. Together with 22 others, they strive to make the best shirts for you!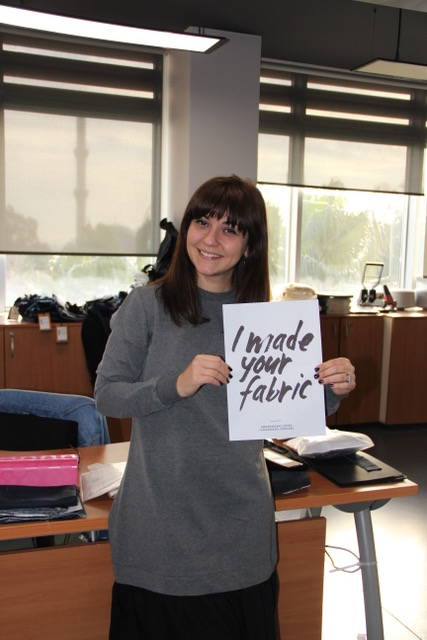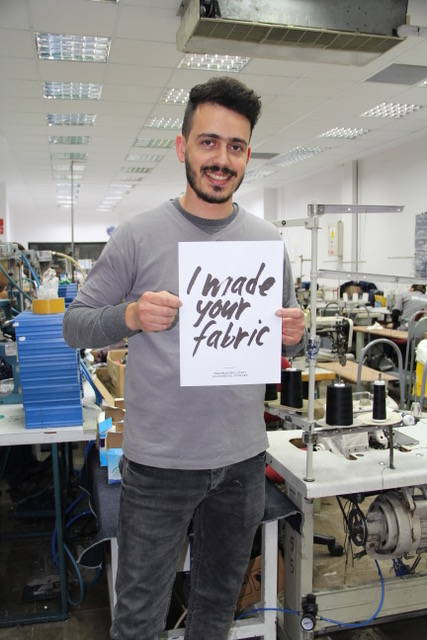 BOSSA Denim
The previous companies are putting together our pieces of clothing, however, Bossa produces high-quality denim fabrics for our jeans and is located in Adana, Turkey. Bossa has a strong commitment to using better materials such as organic cotton, recycled fibres and Tencel. We've been working with Bossa for a long long time, over a decade now. Bossa has a total of 1379 employees. Above on the left, you can see İpek Dönmez, she has been working at Bossa since 2013. Besides her job, she enjoys cooking and doing different DIY crafts for her home. Next to İpek, meet Veysel Yildiri! Veysel is a sewer at Bossa and has been with the team since 2004. In his free time, he likes to garden and spend time with his 3 children, as he says, 'everything that makes them happy, makes me happy too.'
What Kuyichi does to respect our workers 
Hopefully, the introductions to our suppliers and their employees can give you a sense of what is happening behind the scenes and who actually is producing your clothes. Sadly, this transparency is not always apparent in the fashion industry, and this has to change. As members of Fair Wear, we constantly aim to improve our supply chain. Fair Wear is a non-profit organisation fighting to eliminate the exploitation of garment workers and stands up for their rights to safe and fairly paid employment. We're proud of the partners we're working with and give them credit for the beautiful qualitative garments they make for us.
Want to get involved too? Go check out Fashion Revolution and ask your favourite brands #whomademyclothes and #whomademyfabric.
---