KUYICHI X UNOWN – RENT OUR KUYICHI ITEMS

Let's get circular! We love to collaborate with companies that want to work towards a better fashion future. That's why we partnered up with UNOWN, an online rental service for sustainable women's fashion in Germany. They're making fashionable clothing more sustainable, by extending their lifetime. An important step towards a more circular fashion system.
UNOWN was founded by Linda Ahrens and Tina Spießmacher in Hamburg in 2019. UNOWN combines the desire to consume responsible fashion while keeping it earth-conscious. Instead of buying, they're based on the principle of using. Fashion should be fun and about expressing yourself through a variety of clothing. Rent from UNOWNs wardrobe with both statement and special pieces that can be worn in everyday life or for a night out. Currently, they work with womenswear from designer brands and established fair fashion brands. Starting now, you can lease Kuyichi items as well! Check it out here.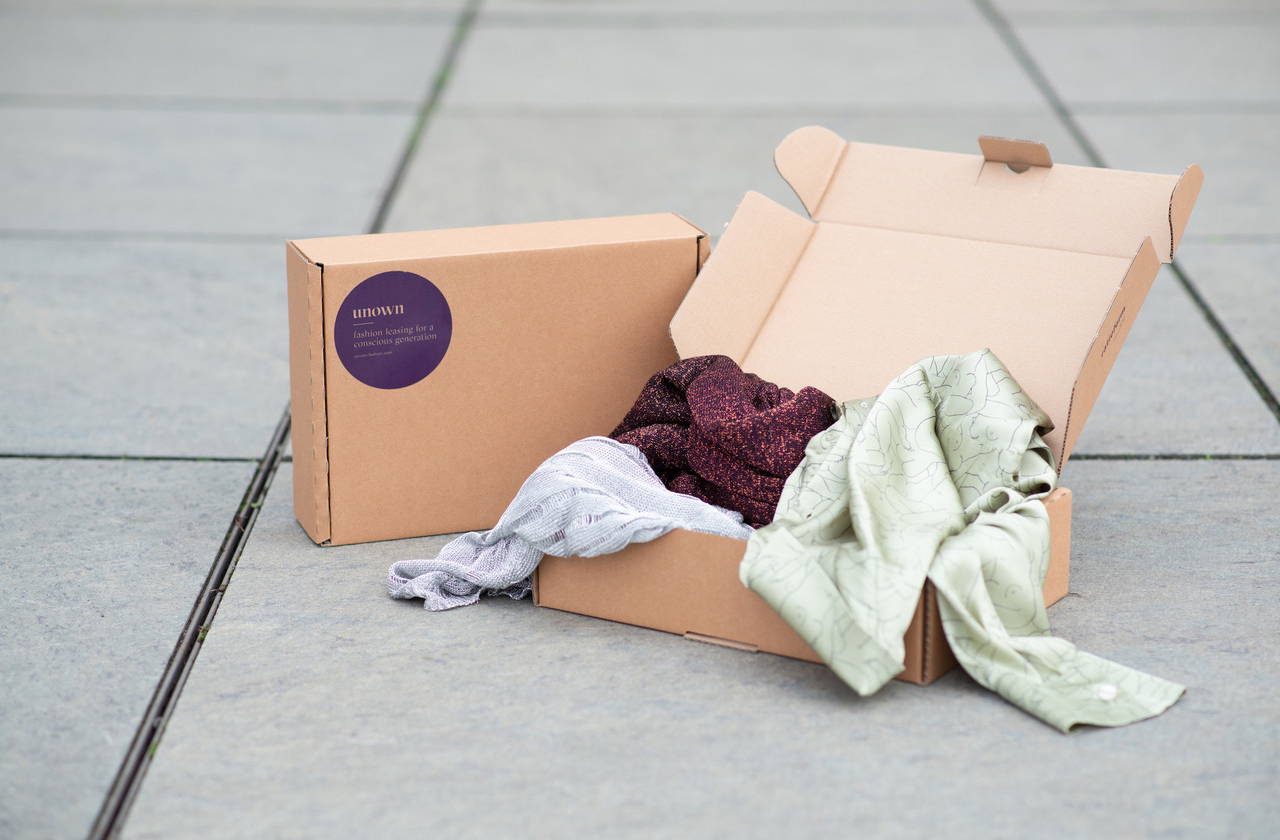 All the clothes are insured against normal wear and damages. Plus, you don't have to wash your clothes yourself, everything will be cleaned professionally and as gentle as possible. Keeping you away from the hassle and guaranteeing a long lifetime for the clothing. Leasing is also a good alternative to create variety and to experiment with new styles without the obligation to own it. And if you have fallen in love with a piece, you can buy it anyway and treasure it forever. A win-win, right? 😉
Rental or leasing services come from a circular perspective. Over the last few years, garments are often worn only a few times, regarding the Ellen MacArthur Foundation the average number of times a garment is worn before it ceases to be used – has decreased by 36% compared to 15 years ago. We buy more and we use it less! By leasing, the items will extend their lifetime, have multiple users, which reduce the because of the several users it will have. Making our fashion system more resource efficient.
Lease our items in Germany via UNOWN and get to know Kuyichi.
---