HOW TO TAKE PROPER CARE OF YOUR ORGANIC JEANS? OUR BEST TIPS!

The denim industry is a dirty business. Good thing: there are many ways to keep the impact of your jeans as low as possible. We take our responsibility by keeping our water and energy consumption in our supply chain as low as possible, but YOU can also make a difference. Not only by choosing for organic jeans – well done if you already did! 🙂 – but also by taking care of them well. Are you already a proud owner of a pair of Kuyichi jeans? Read these sustainable wash & care tips carefully and make your dear baby last as long as possible. Make sure to read the end of this page, because we're giving away a pretty nice end-of-the-year discount for our dear partner Marcel's Green Soap (valid until 01-01-2021).
Our best tips for proper sustainable denim care
1. Don't wash your jeans or tops too often, no need for that. Keep in mind: real denim lovers never wash their jeans.
2. Remove dirty smells by putting your garment in the freezer overnight. Hanging your garment in the bathroom while taking a nice shower is a good way to steam and clean it in a responsible way.
3. Did you know that doing a hand wash will save you a lot of water? Modern washing machines are less impactful than in the old days, but they still use way more water than a hand wash. Doing a hand wash is an easy and delicate way to treat your garment.
4. When you do want to use a washing machine, make sure that you go for a short, cold(er) washing program. No need to run your washing machine for hours.
5. Make sure to wash your garments with similar colours to keep it bright and shiny.
6. Always wash your jeans inside out. This way you prevent its colour from fading and a possible print or embroidery will stay in good shape longer as well!
7. Always close buttons and zippers before putting them in the washing machine. This way nothing gets ripped or broken during the process.
8. Make sure your washing machine is not too full, and go easy on the amount of detergent you use. Most people oversoap their laundry.
9. Never put your jeans in the dryer. You can leave them to dry in the air by attaching them by the waist, and make sure they're not drying in the sun to prevent the colour from fading. If you can't put them anywhere else, turn them inside-out so the sun doesn't discolour them.
10. Only use natural and sustainable detergent (like Marcel's Green Soap or Seepje) and don't use fabric softener. It's usually a big polluter and a good denim doesn't need it.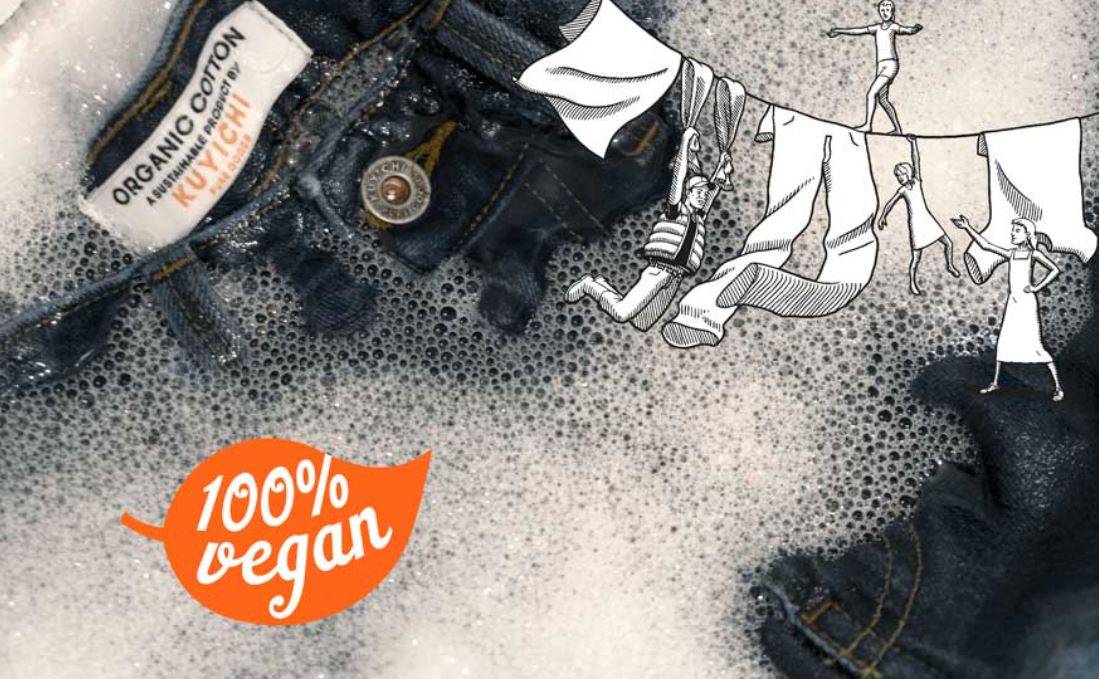 ---