The challenges of shopping sustainably

Sharing the importance behind shopping sustainably is our first and foremost value. However, in collaboration with denim influencer @simplysuzette, we have discovered that many consumers experience difficulties when it comes to shopping sustainably. Reasons for this vary from a lack of transparency or availability, to an unexplained price point. We understand that these challenges can be demotivating when buying sustainably, and we want to help! This means hearing you out and addressing the issue. But it doesn't stop here, we have to find ways to limit these challenges in order to improve our service to you. So, let's have a look at these challenges one by one and provide some solutions.
No proof behind the word 'sustainable' and lack of transparency.
Sustainability is a fast growing phenomenon which is getting a lot of attention. In essence, sustainability means meeting our own needs without compromising the ability of future generations to meet their own needs. However, when it comes to sustainable fashion, there is no unified or common definition which everyone adheres to. According to Greenstrategy, sustainable fashion can be defined as "clothing, shoes and accessories that are manufactured, marketed and used in the most sustainable manner possible, taking into account both environmental and socio-economic aspects."
This definition can give you a clear idea of what sustainable fashion actually means. Many brands or organisations might use the term 'sustainable' to describe their clothing, without actually following such sustainable standards. A great indicator of discovering whether a brand is sustainable, is by looking at their certifications. These are usually listed on a brand's website. A common certification is the Global Organic Textile Standard (GOTS), which is the leading textile processing standard for organic fibres.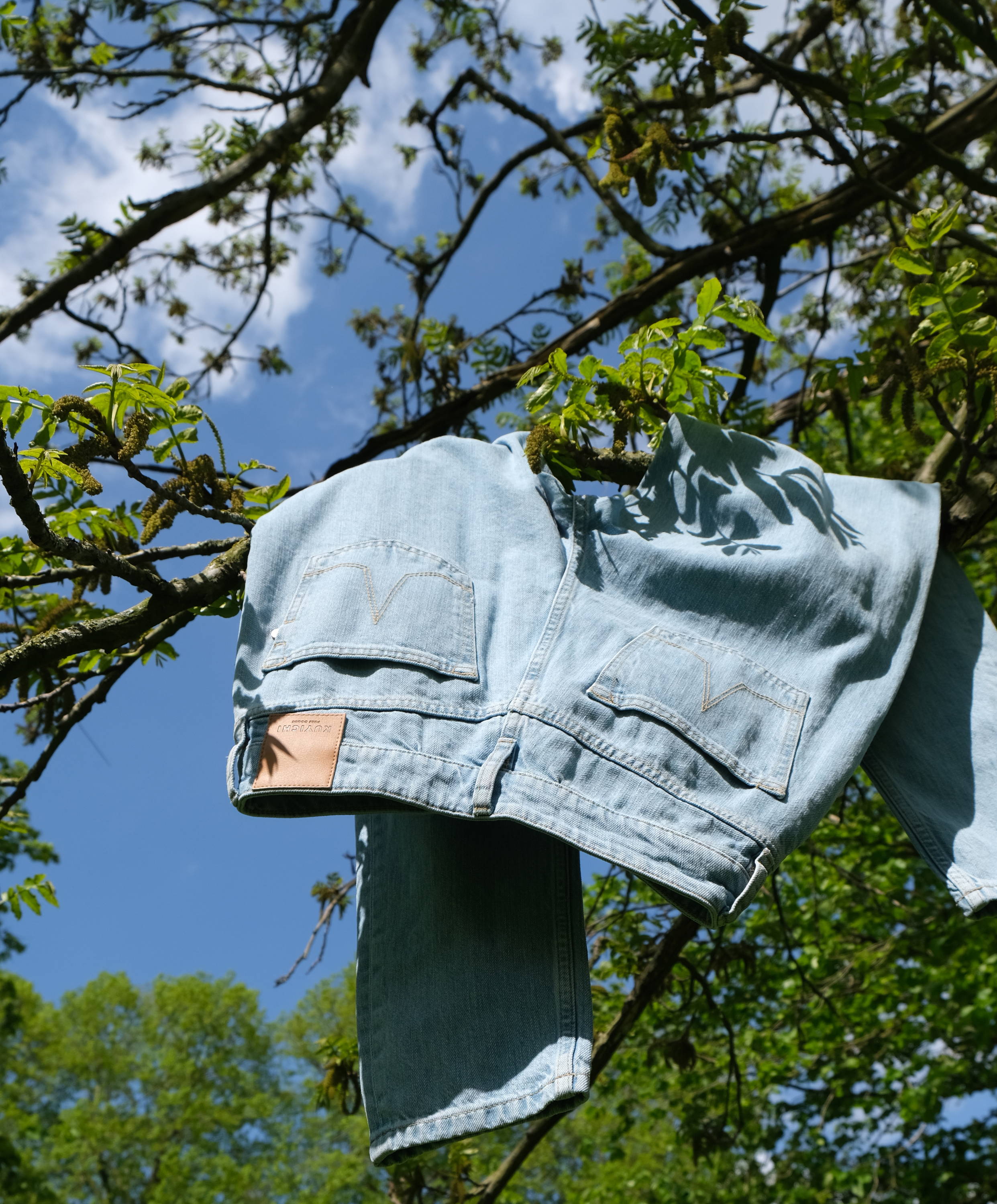 At Kuyichi, we make clothing with a conscious mind. Reducing our environmental impact and choosing our suppliers with care. To prove this, we have an extensive sustainability report and social report, in which you can find our certifications, as well as a detailed description of our supply chain, so you can get a clear idea of what's going on behind your favourite jeans or tee. Transparency gives other people the power to hold us accountable for where and how we produce. By being open we hope that you feel that we truly try to do better through our clothing.
On top of this, many have also mentioned the absence of science-based proof and quantifiable information. This can also be found in our sustainability report, where you can find the exact and accurate numbers which precisely prove our sustainable engagement. To give you a quick insight, in our sustainability report, you can find accurate numbers in a clear overview of infographics. But it doesn't stop there. We always try to gather important data to guarantee we are well-educated and informed, which ensures we can make conscious and well-informed decisions when it comes to sustainability. We also underwrite the importance of clear industry standards, for starters EU wide legislation. By defining guidance on how to measure impact we will set the first step towards benchmarking. We cannot speak for other brands and their ways of showing transparency and accountability. However, it is important for us to stay true to our values, and by this we hope to encourage other brands to do the same.
If you have any doubts about a certain company, and you feel as if they aren't as genuine and transparent, or you're simply just curious, then there's nothing wrong with asking a company directly. You can easily contact a brand on social media, this saves you from doing your own research and gives you a clear answer to your questions! Be critical and curious!
Price point
Many of you have also given your concerns regarding the price point of sustainable clothing. Of course, this can lay a little higher than the price points of an average fast fashion retailer. We completely understand the dissatisfaction when it comes to paying more than you are used to. However, something to keep in mind, is that a lof of careful work is put into sustainable clothing items, meaning it is worth a lot more than that of a pair of skinny jeans from a fast fashion brand, for example.
To give a little perspective, a pair of jeans from our brand are of organic quality and can last a longer time, compared to a low quality pair of jeans, that might rip or become saggy within one year. You might get what we are trying to say: buying a pair of cheaper jeans multiple times equals the higher quality pair of jeans that you would only have to buy once. By choosing quality, you create less waste and break the cycle of wanting more and more clothing that you are only going to wear a couple of times. On top of this, choosing to buy sustainably also means that the working conditions of garment workers are ethical. We work hard with our suppliers to improve the conditions for the workers who make your pure goods. Which comes with higher costs for both suppliers and us. This again, explains the higher price point when it comes to sustainable fashion.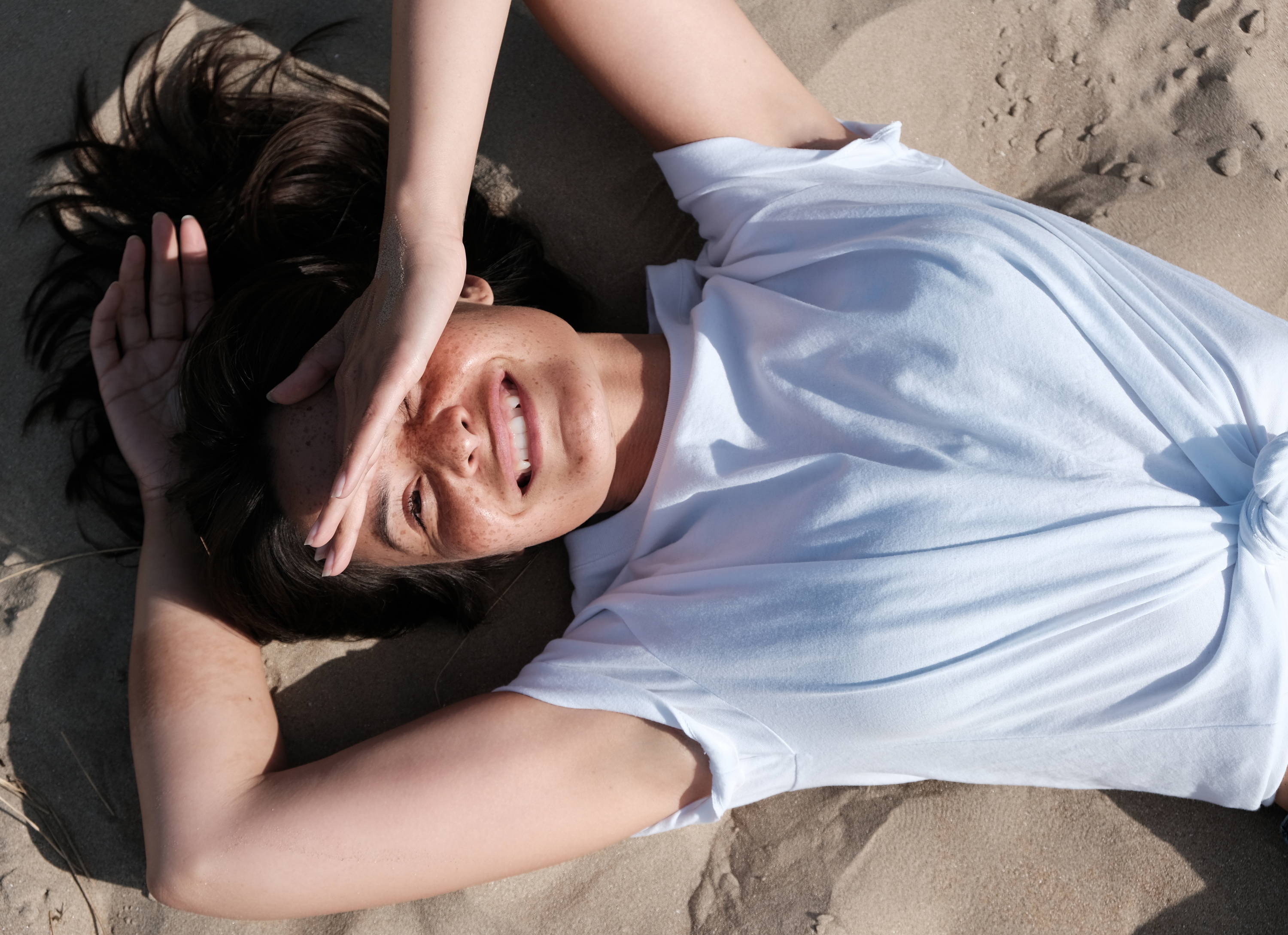 Lack of local retailers and accessibility
Sustainable shopping is sadly not the standard as we know it today. Popular fast fashion brands still dominate the industry, which makes it more difficult for small sustainable brands to put themselves on the radar. At the same time, you as the consumer can have more difficulties finding cool sustainable brands you like. While you can find our clothing at some local retailers, mostly in the Netherlands and Germany, it might not be available everywhere. And this can even be more difficult if you cannot find shops who sell sustainable brands at all.
But not to worry, you can easily order your sustainable clothing items at our website. We ship worldwide, and have a clear shipping and returns policy in case your pure goods did not fit as expected. And as sustainable fashion keeps growing, so do sustainable fashion brands. And with this, we can only hope that in the future, sustainable fashion will become more accessible.
Following sustainable influencers is also a great way of coming across small, but exciting sustainable businesses that you could support. There are many sustainable influencers out there who might fit your style, and are interesting for you to follow. Some great influencers who are passionate about sustainability are @simplysuzette, @whensarasmiles, @fair_friday, @growthinkers and @letstalkshow.
We completely understand that shopping sustainable isn't easy at times, and we hear you! But we guarantee that your efforts will be rewarded in good feelings and karma points. Just like many others, we hope to continuously improve and better our brand to make sustainability more fun, and accessible for everyone. This of course cannot be done overnight, but acknowledging the current issues and taking accountability can be a great start. 🌸
---